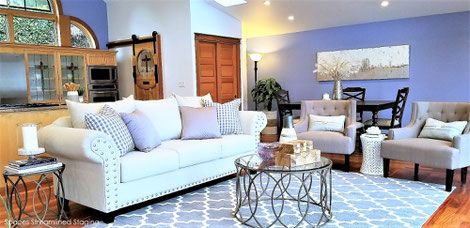 Gig Harbor- Sold Three Days After Open House
Update I received on this home staging project- the Open House three days ago was a success! The thoughtful email from our client this morning- "Nice work Debra! There was huge interest, with multiple offers threatened, but we accepted an "almost full price" offer from the first person who offered. We are very grateful that we selected your firm. You did a fabulous job and you have been a pleasure to work with." We are so happy for the owners and grateful to have the opportunity to help them sell their home!
We were thrilled to have the opportunity to stage this unique Gig Harbor waterfront home! This home has so much character and so many fun details to enjoy- not to mention absolutely stunning views of the harbor! It was such a pleasure to take in the beautiful scenery from the large windows overlooking the water as we staged the day away...
For more information, please contact Laura A. Hodgson, The Cascade Team, Cell: 425-223-1535 Office: 425-223-1535
---